Amazing Quilts of the Seattle Labor Chorus
Every year the Seattle Labor Chorus raffles off a queen sized quilt, made from Union t-shirts, handmade by a former member.  Tickets are $5 each or 2 for $10.  All proceeds benefit the Seattle Labor Chorus, a non-profit organization dedicated to singing songs of freedom and solidarity and boosting morale on the picket line!  Each and every quilt is created by Susan Gordon, with t-shirts donated by Chorus members.  
We are working on setting up the ability to purchase quilt raffle tickets online.  Stay tuned!  
2020/21 Quilt
Here is our lovely quilt!  Stay tuned for ways in which you can purchase raffle tickets during our 2020/21 season.
Past Quilts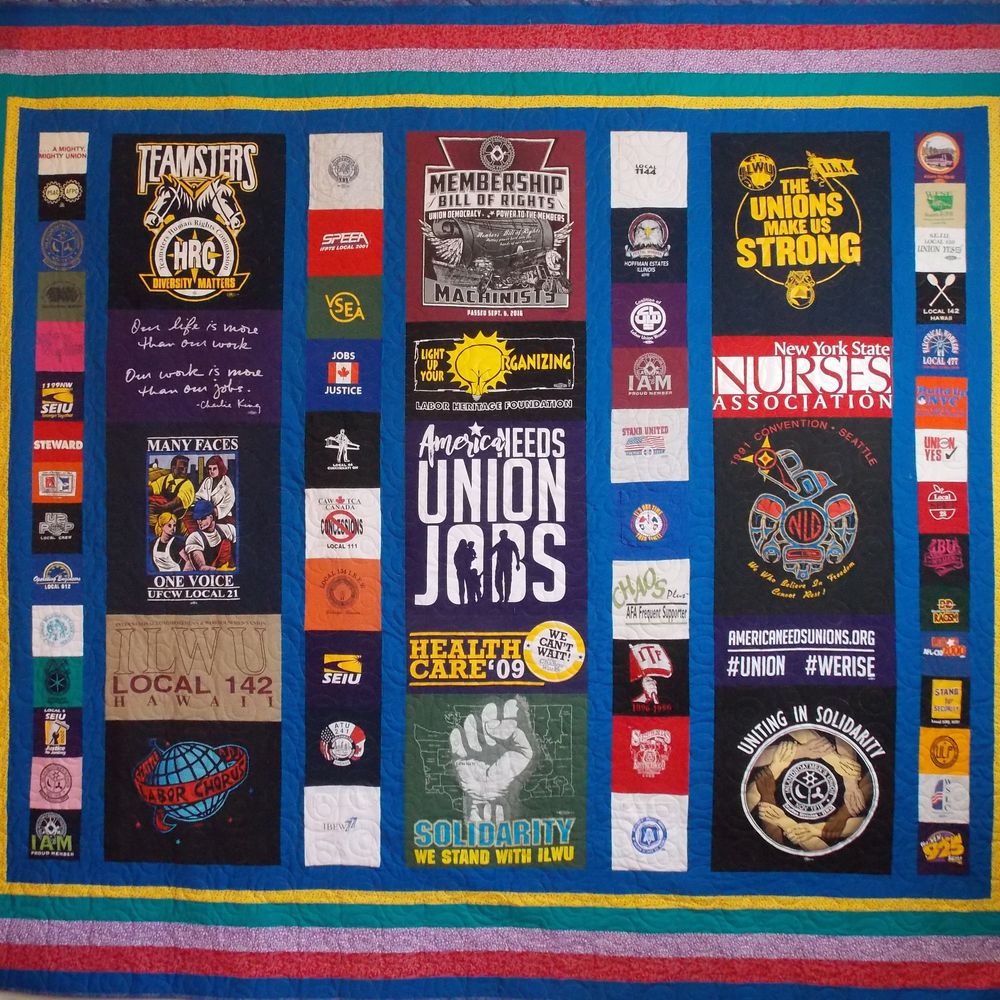 2019 Quilt
This quilt was raffled off May, 2019.