Seattle Labor Chorus 2022/23 Quilt Raffle
Congratulations Alyson Lamb for winning our 2022/23 Quilt!  
Every year (excluding global pandemic years) the Seattle Labor Chorus raffles off a queen sized quilt, made from Union t-shirts, handmade by Susan Gordon, a former member.  All proceeds benefit the Seattle Labor Chorus, a non-profit organization dedicated to singing songs of freedom and solidarity and boosting morale on the picket line!  T-shirts are donated by Chorus members.  
This beautiful queen sized quilt, made from vintage and modern Union t-shirts was handmade in 2019.  Our Quilt Drawing was held June 6th, 2023.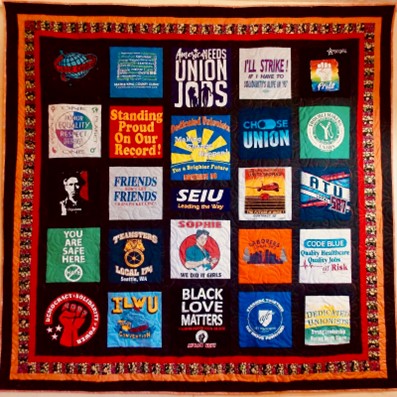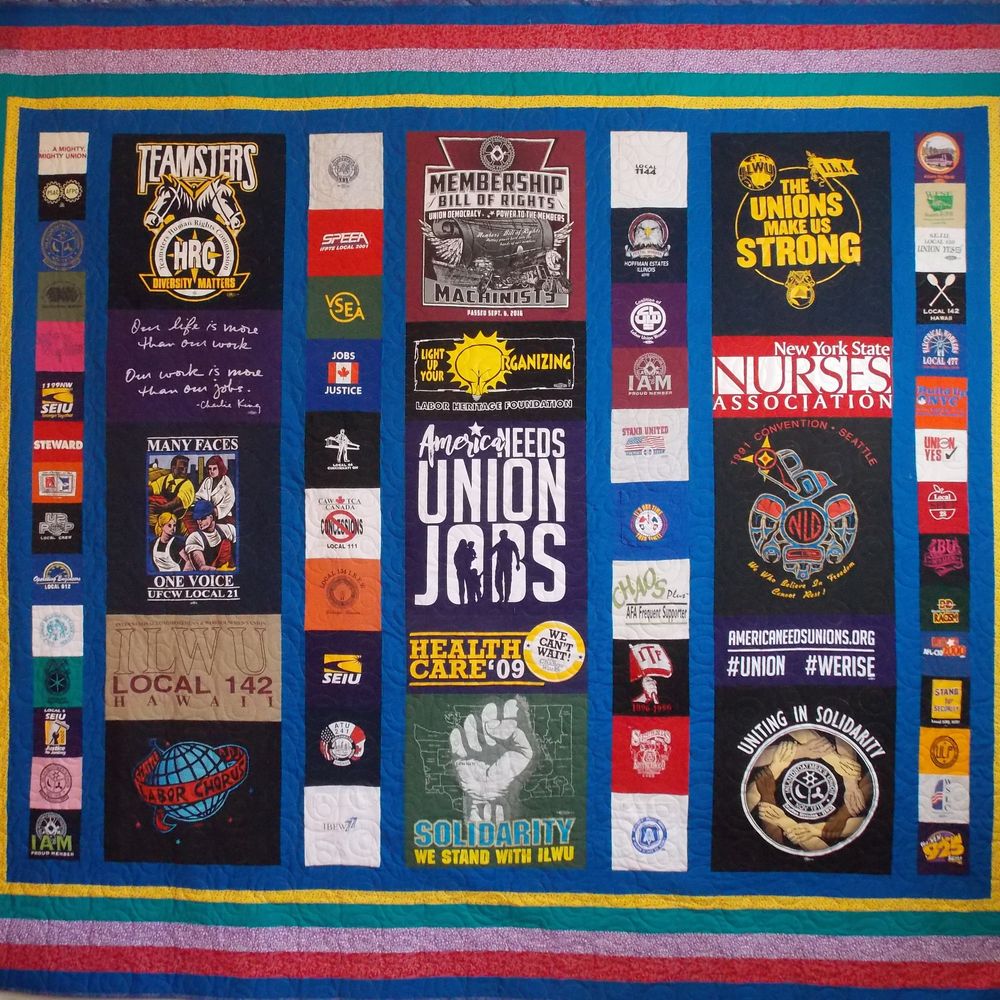 2019 Quilt
This quilt was raffled off May, 2019.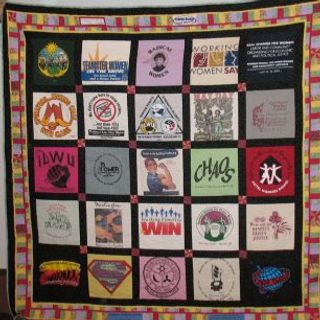 2012 Quilt
This quilt was raffled off in May, 2012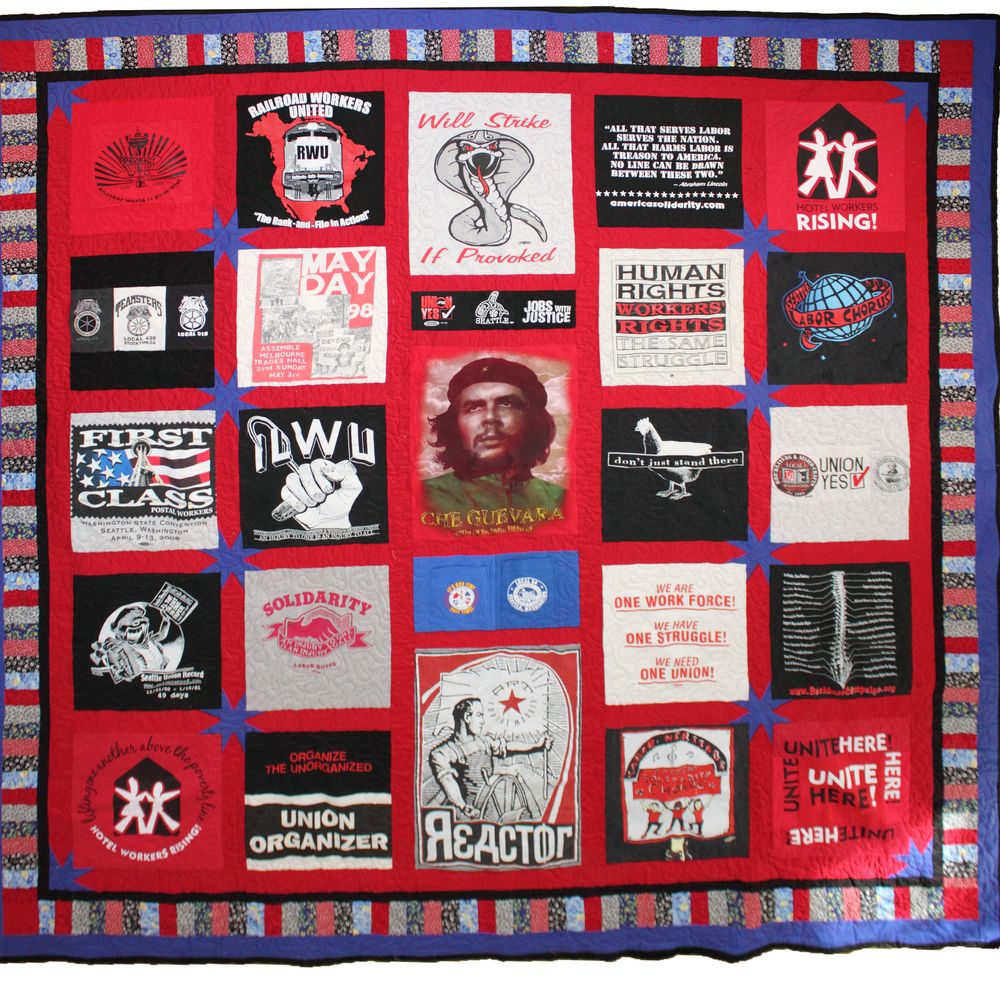 2011 Quilt
This quilt was raffled off in May, 2011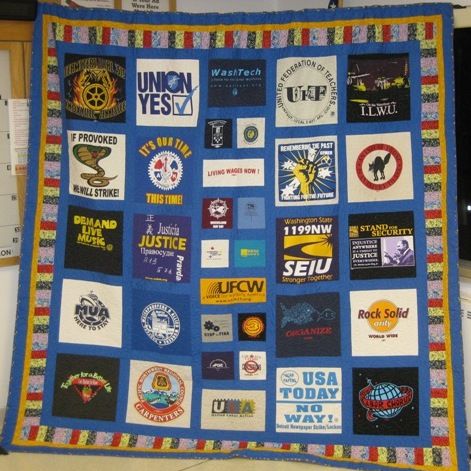 2009 Quilt
This quilt was raffled off in May, 2009