Our Next Performance
Come hear us sing at Columbia City Farmers Market Saturday, December 9th at 11am.
37th Ave S & S Edmunds St,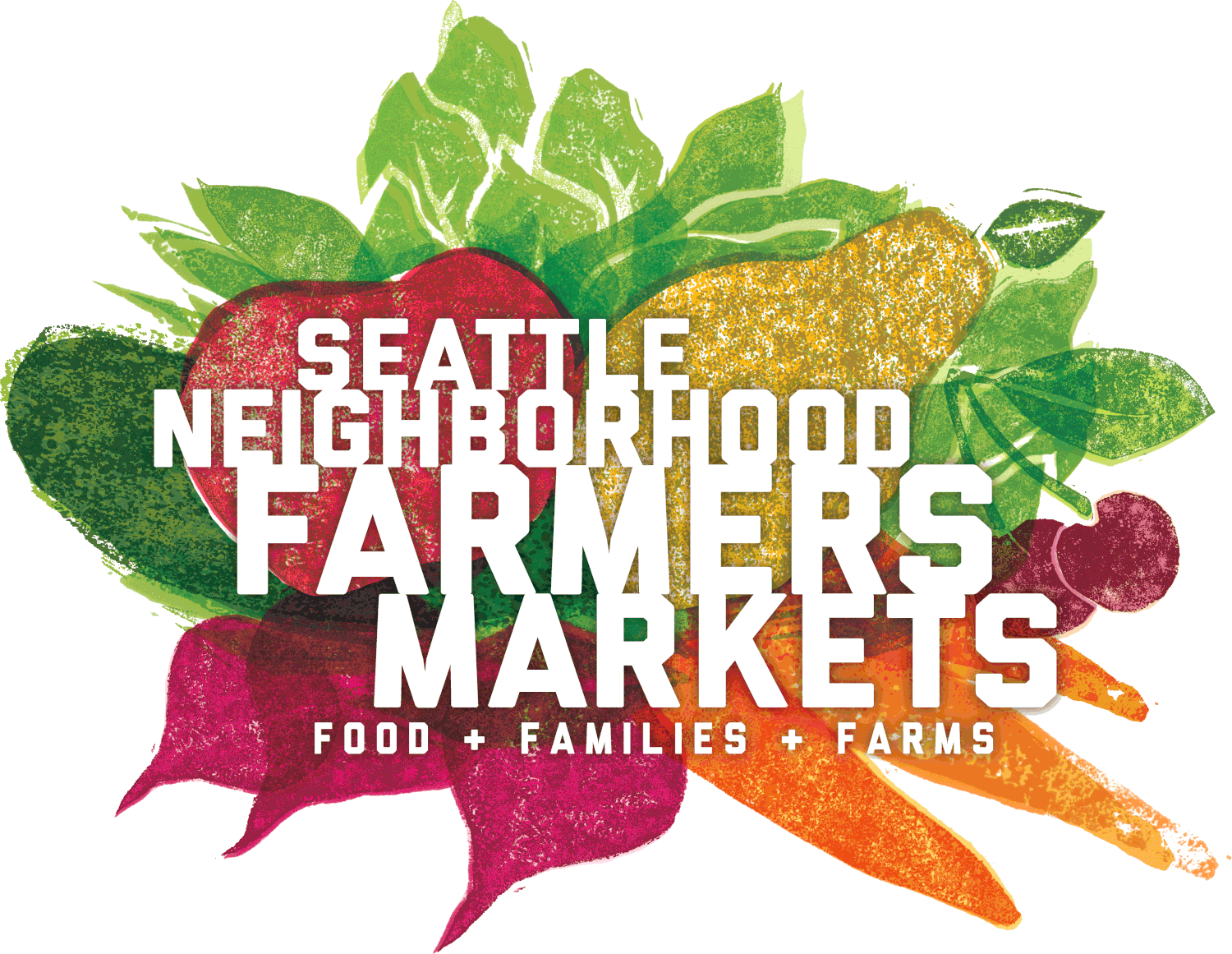 just off Rainier Ave S. in South Seattle, 98118 
Past Performances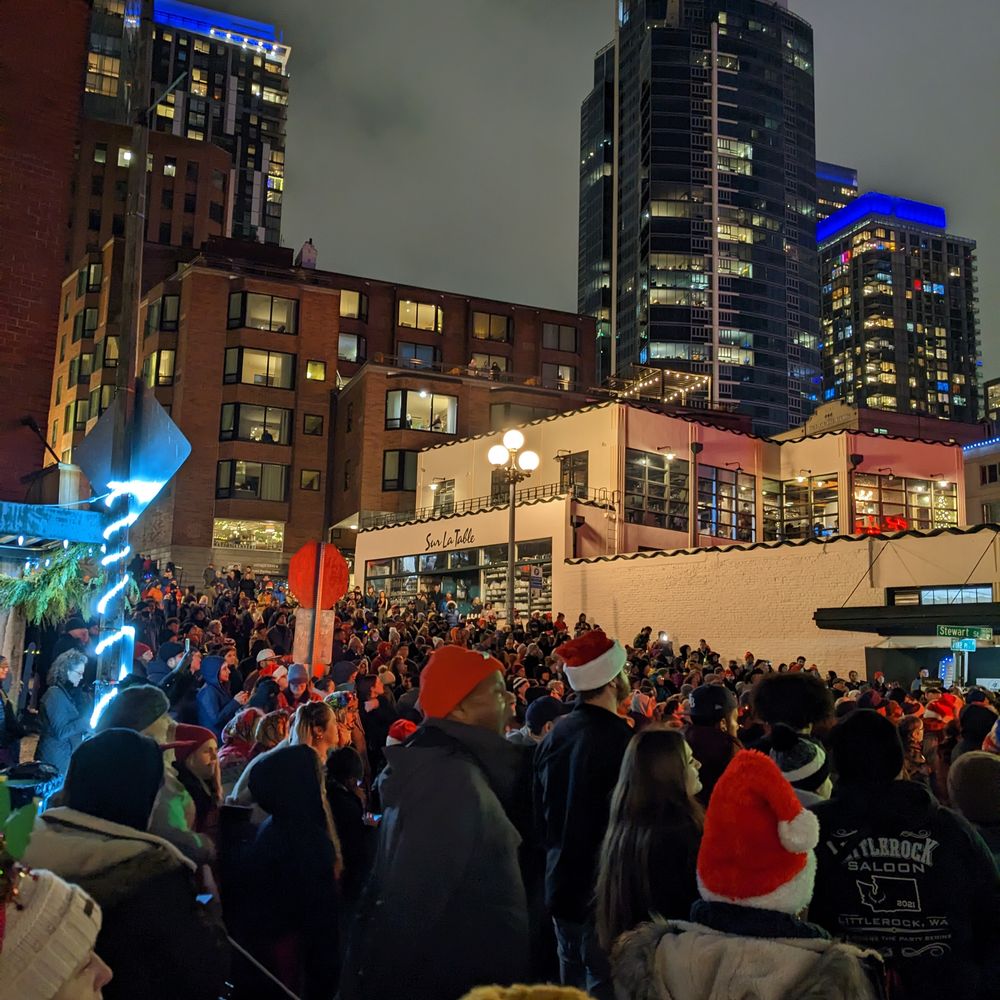 Figgy Pudding - December 1, 2023
Thank you for coming out in the rain to hear us sing songs of social significance!
We raised over $1500 for the Pike Market Senior Center and Food Bank. Thank you everyone!
Rehearsals for 2023-24
First rehearsal of 2023-24 season is September 5th!  No rehearsal Oct 31, Dec 26, or Jan 2nd.  
Our rehearsals are HYBRID and take place every Tuesday at 7pm PT from September - end of May.   Send email to seattlelaborchorus@gmail.com for our Zoom link, and our Calendar lists rehearsal location and dates.  Here is our COVID-19 policy document. 
What it takes to join us: - Show up on Zoom or in-person and learn the songs most Tuesdays from 7-9pm PT at Keystone Church 5019 Keystone Place North Seattle, WA 98103.  We rehearse from the beginning of September to the end of May, with occasional rehearsals and events in the summer. You are welcome at any rehearsal; some will be easier than others for a newcomer. Please email ahead at seattlelaborchorus@gmail.com if you have any questions, you want to know a good time to come. Our rehearsal space is currently not wheelchair accessible.  We try to maintain a fragrance-free environment.
"The Seattle Labor Chorus is reawakening the labor movements' recognition that we express our better  selves through music and song; that we organize better through music and song;  
and that singing is damn fun!"  
-Jeff Johnson, former President, Washington State Labor Council
How to Donate
Your donation allows us to continue to bring energy, history, creativity, harmony and humor to picket lines, demonstrations, union halls and concert halls in the pacific northwest.  Here is how you can support us. 
Send checks to:  
Seattle Labor Chorus  
P.O. Box 17961  
Seattle, WA 98127-1954  
OR use the donate button for credit card donations. 
THANK YOU FOR YOUR SUPPORT!  
The Seattle Labor Chorus is a 501(c)(3) organization, IRS ID #91-1839904.  
All donations are tax-deductible charitable contributions.
Land Acknowledgment
We, the Seattle Labor Chorus, live, work, and sing on the ancestral lands and waters of the Coast Salish Indigenous peoples, including the Duwamish, Suquamish, Muckleshoot, and their kin from neighboring communities. We wish to honor and express our gratitude to the land itself and to these First Peoples. 
We acknowledge and deplore the dispossession, displacement, violence, oppression, exclusions, and other injustices that the Coast Salish and all Indigenous peoples have suffered under U.S. colonization. We recognize that the United States made promises to the Coast Salish that are still owed to their Indigenous descendants. 
We are thankful that the Coast Salish peoples have stewarded this land and its waters for thousands of years, and we honor their continuing leadership to preserve a livable environment for all beings. 
We acknowledge and appreciate that Coast Salish people, whose work sustained thriving communities before U.S. colonization, now contribute by their work to all aspects of regional society. 
Let this acknowledgment serve as a reminder of the Seattle Labor Chorus commitment to raise our voices in support of justice and respect for our Indigenous neighbors.
Black Lives Matter
The Seattle Labor Chorus joins labor leaders in deploring racism, America's long history of enforced White supremacy, and the devastating consequences for Black Americans. We will do everything in our power as members and supporters of the anti-racism movement to reverse those consequences, compensate racism's victims, and bring about a nation in which all people are assured of legal, economic, and social justice.
Bellevue College Association of Higher Education  – "Our working conditions are our students' learning conditions. Systemic racism and anti-Blackness are embedded in the fabric of our educational system, impacting educators and students alike. As a union of educators, we must work to create equity in public education for both our members and our students."
OPEIU 8 – "Too many disparities exist today – in housing, in healthcare, in education, in job opportunities and in public safety. Black, Indigenous and other people of color suffer these disparities the most. Institutional racism must be recognized and ended. Genuine police reform must be non-negotiable."
AFL-CIO – "Racism plays an insidious role in the daily lives of all working people of color. This is a labor issue because it is a workplace issue. It is a community issue, and unions are the community. We must and will continue to fight for reforms in policing and to address issues of racial and economic inequality." 
UFCW 21 -- "When communities of color are being repeatedly traumatized, when we see racist acts of hate and violence on full display played out online and splashed across televisions and newspapers, we remember that labor's power comes from our ability to act collectively. Fear undermines our collective power. Racism undermines our collective power. Racism is the enemy of the working class. Racism is the enemy of organized labor." 
International Association of Machinists – "We face a clear choice: Do we join in solidarity with each other, in accordance with our values—and do the hard and difficult work of building a racially just society—or do we allow misinformation, fear and suspicion to continue to divide us? We must stand in solidarity with one another."